Laptop Orchestra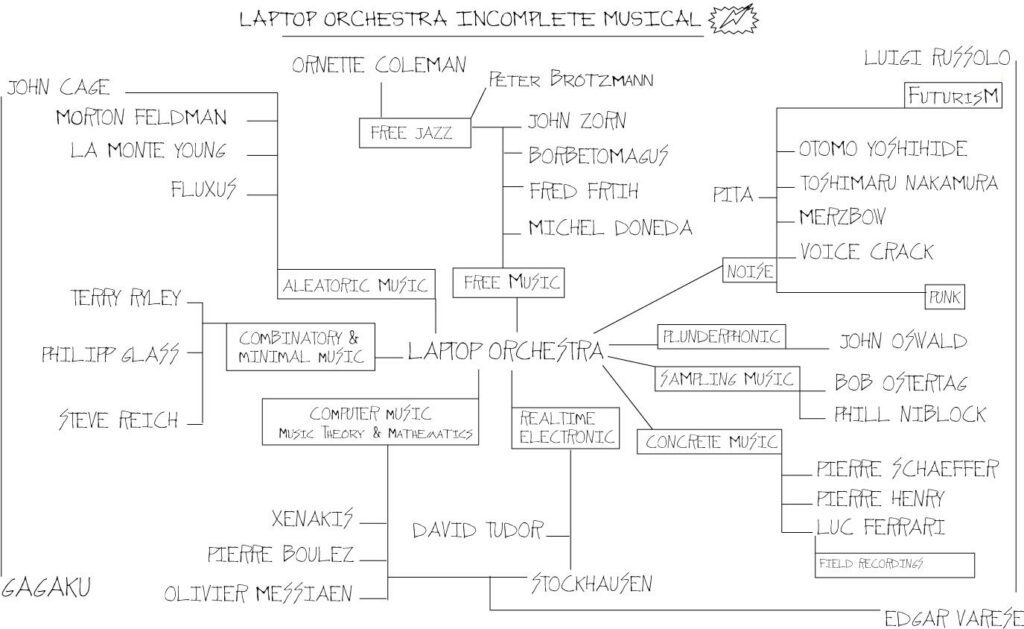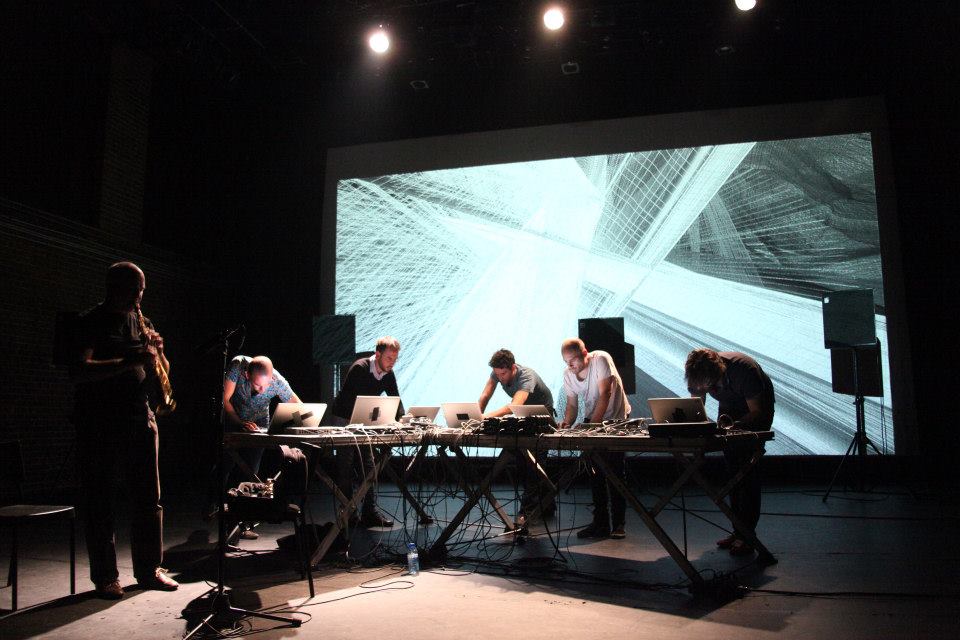 Run by Philippe Chatelain since 2002, the Laptop orchestra is a project of generative music based on network interactivity. For each concert, a guest musician/performer provides the audio material (source signal) for the orchestra to process through its network of six computers in real time. The laptopers begin the concert without any sound on their harddisk or generated frequencies. Each laptop creates a variation of the source signal in real time in a chain reaction mode.
The dynamic network triggers moving musical structures that layer on the direct sound, thus
instantaneously merging the real into the virtual dimension. Performers and laptopers develop a sound work based on tensions/ disharmony/ meaning/ loss of meaning, that such an interactive environment involves.
The Belgian edition consisted of Michel Doneda, Michael Schmid, Isjtar, Aymeric De Tapol, Maxime Denuc, Loïc Reboursière, Mathieu Chamagne and Philippe Chatelain. Notable concerts were at Citysonics Mons and Charleroi Danse Bruxelles.
Visuals by François Zajéga